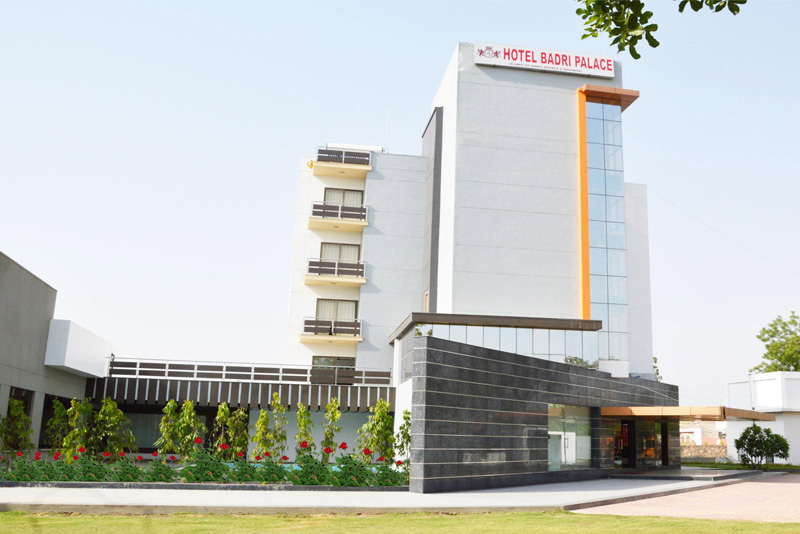 Hotel Badri Palace invites you to its world of luxury, traditional hospitality and personalized service with its tastefully designed rooms with modern amenities. The hotel is a mixture of glamour and warmth, high style and creature comforts, an unexpected blend of history, business and leisure. With consistent attention to every minute detail and an unwavering commitment to guest satisfaction, we will make sure your stay in our hotels is wonderfully unforgettable.
With an inventory of 28 well furnished luxury rooms, we are one of the best hotels in Jodhpur. If you chose to stay with us, you will enjoy modern home comforts in a traditional setting. Whether you are looking for a short weekend break or a longer holiday, we offer a range of packages that will cater for all. Our hotel promises the tourists & business travelers alike a highly satisfying, enjoyable and memorable stay.
The hotel is located in the heart of the city at a comfortable distance from Airport, Railway Station, major tourist attractions and commercial centers. Our location happens to be one of the prettiest, clean and calm. Among all Jodhpur Hotels we are best in service and locations.
So, here at Hotel Badri Palace, we welcome you to a place where you can find, a variety of mouthwatering dishes, a beautiful landscape, all complied with luxury and excellence through an experience of a lifetime.